The Secret Weapon for Aspiring Culinary Destinations
While primary culinary destinations may find this article of interest, the article is written largely for the benefit of secondary and tertiary culinary destinations.
"We're a food lover's dream destination!" "We've got 180 different cuisines!" "We publish a comprehensive restaurant guide of the entire area." "We've got a Starbucks."
We've heard cries like these time and time again from destinations of all types and sizes. Just because your area has restaurants with multiple types of cuisines and a couple of breweries, does not mean that your destination is, or could be, a food-lover's dream. And a restaurant guide and a Starbucks themselves aren't travel motivators. As for whether your destination is a truly dream for food lovers, well, that is for the food lovers to decide!
When crafting a destination that will appeal to food lovers, there are two important ingredients to evaluate. The first is research, while the second is the culinary destination life cycle. In this article, we'll look at research. Next time, we'll look at the culinary destination life cycle.
Cash is the lifeblood of a business. Without cash, any kind of business will wither and die. Pretty simple math. Consequently, the business owner or manager is necessarily obsessed with sales. More revenue! More visitors! The company's staff, and especially anyone in a sales role, gets tired of hearing the same pleas over and over. Similarly, travelers hate being bullied into buying more or being charged more.
How do we entice more visitors to try our destinations for high quality food and drink? Marketing decisions drive sales, but what drives the marketing decisions? Research.
In destination marketing, research can help us to discover a lot of different things such as the age range, income level and preferences of travelers who might be interested in our destination. But there is a problem with this kind of purely demographic information. Let's say your research tells you that the type of traveler who would enjoy your destination is 30-40 years old, with one or no kids, earning €50,000-70,000 per year and who likes outdoor recreation as well as good food. What's wrong with this picture? You've just described a huge percentage of travelers. And if you look at their preferences for good food and outdoor recreation, a very high percentage of the world's tourist destinations could be a great fit. How does the data you've just gathered help to lure the ideal travel to your area? You need more precise data to help you to define your target markets. You don't just need more research; you need a different type of research.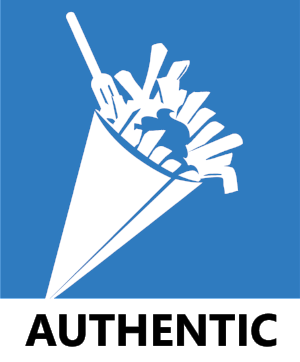 The laser scalpel in food tourism/culinary tourism/gastronomy tourism research is PsychoCulinary profiling. It's a tool that our Association introduced in 2010, and which was honed to perfection since then. In a nutshell, PsychoCulinary profiling analyzes the buying behavior of food-loving travelers. It can explain why your friends love the new Italian restaurant down the street, while your family doesn't care for it. It's the same principle with destinations, namely, why some people rave about a place and other people return home without the same excitement.
There is another piece of the puzzle, however, and that is customization. Knowing how travelers think and make decisions is important and helpful. But what do you think would happen if you matched the wrong type of visitors to the wrong type of destination? For example, if your area is known for Michelin star restaurants, what would visitor exit surveys say if you marketed your area to food-loving novices? The comments would not be positive. Or if your area is known for food trucks, would Michelin-star seekers enjoy your destination? Unlikely. It's like finding the right key to unlock the door. You're trying to find the exactly right type of food lover who will love your destination, not just any destination. That's how you get raving fans who return home and praise your area's food and drink to friends like them.
To get this type of data, analysis is required, not just of the food-loving travelers, but also of the destination itself. You need quality research to make quality marketing decisions that will drive actual increased bookings. You may have heard the term market research before? That's the market that is part of marketing.
As the world's leading authority on food and beverage tourism, the World Food Travel Association has always led with firsts for our industry. We conducted the world's first research study of American food-loving travelers in 2007, as well as the world's first global study of food-loving travelers in 2010, which included our breakthrough PsychoCulinary profiling analysis. We followed with subsequent studies of American food-loving travelers in 2013 and another global study in 2016. Our research and data help destinations, governments and businesses to make sound decisions to woo successfully food- and beverage-loving travelers.
If you need data to help drive your strategy and marketing decisions, consider investing in our 2016 Food Travel Monitor report. Published in July 2016, less than 3 years ago, the data and conclusions from this report are still highly relevant. You can order a copy of the 342-page report for only US$395. The markets surveyed include Australia, China, France, Germany, Ireland, India, Italy, Mexico, Spain, the United Kingdom, and the United States.
The 2016 report will be discontinued in November 2019 to make way for the 2020 report, the price of which has been set at US$995. Markets analyzed in the 2020 report will be Canada, China, France, India, Mexico, the United Kingdom, and the United States. You can save US$600 by investing in the 2016 report today.
Both reports include the PsychoCulinary profiles of outbound food-loving travelers from those countries.
The 2016 Food Travel Monitor is no longer available. Instead, check out our 2020 Food Travel Monitor.
This article is the first in a series of articles designed for marketers and strategists for culinary and aspiring culinary destinations. Next time we'll be taking a look at the culinary destination life cycle.